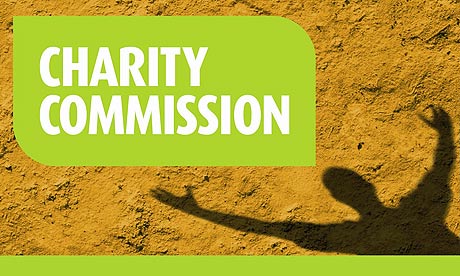 Having taken absolutely no action at all over Paul Shinners, head of a UK charity - Passion for Souls Ministries - who was caught preaching at a rally in Uganda run by lead anti-gay campaigners, they have now decided to deny registration to an LGBT rights organisation.
The Charity Commission, the regulator of charities in England and Wales, has upheld its June 2012 decision not to register the Human Dignity Trust (HDT) as a charity.

The HDT works to support individuals who seek to challenge legislation criminalising consensual sexual activity between same sex adults in certain countries. It applied to register as a charity in July 2011, and requested a decision review after the Commission refused registration in June 2012...



The Commission says that the purposes of HDT are not cast in an exclusively charitable form and that it cannot meet the public benefit requirement for a charity as its purpose is directed towards changing the law.
Generally, that's known in the Voluntary Sector as 'campaigning and lobbying.'
We sense more than a little twisted thinking by the Charity Commission on the issue of international human rights where LGBT people are concerned.