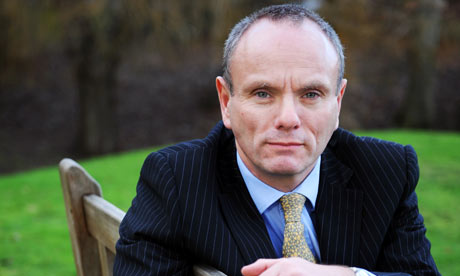 Mike Freer

,

Conservative MP for
Finchley and Golders Green
Following on from UK MEP Marina Yannakoudakis' call to cut aid to Uganda should the Kill the Gays bill be passed, gay Conservative MP Mike Freer has added his voice to the campaign:
In his letter to Justine Greening, Mr Freer writes: "As you will be aware, the Ugandan Government are taking an increasingly strident tone to the issue of homosexuality. New laws are about to be passed which will further persecute the LGBT community in that country."

He adds: "Indeed, the Speaker of Parliament has described the new legislation as a 'gift to the people'.

"I do not believe it is appropriate that we continue to use British taxpayers money to aid a regime that not only refuses to respect the rights of minorities, but actively encourages their persecution including physical attacks.
The article goes on to state:
The proposed Ugandan Anti-Homosexuality Bill will no longer include capital punishment after scrutiny by a parliamentary committee.

The bill had initially proposed the death penalty for certain homosexual acts, but still presents an array of draconian punishments including life imprisonment.

It has now been approved by Uganda's Committee on Legal and Parliamentary Affairs.
Hold onto your seats, people.